Bringing Blues To Our Schools
Defunding the Arts in American Schools
As state governments across the United Sates face severe deficits estimated to be in the hundreds of billions of dollars, programs, such as the arts and humanities, that are deemed unnecessary are the first to be negatively impacted. Schools that serve families living below the poverty line are severely affected by budget cuts, school closings, and the loss of thousands of teachers who taught music, art, theater, and dance. By bringing Blues to our schools we seek to remedy as much of the problem as we can.
Budget Cuts
Since 2008, more than 80% of schools in the United States have experienced budget cuts. Arts programs, particularly dance and theater have suffered the most drastic decline. If budget cuts had to be enacted, why target the arts? A primary reason is that The No Child Left Behind Act of 2001 put the focus on subjects, such as reading and math., where standardized testing could be enacted. Because necessary supplies for those programs had to be purchased, any monies slated for the arts were redirected.
When Arts Education Suffers, Students suffer
Incredibly, studies have shown that students who participated in arts programs scored 91 points higher on SAT's then those who did not. Researchers have discovered that children who participate in arts programs, not only have a creative outlet for their energies, but stay in school longer, go on to degree programs, and become more productive citizens.
How do children benefit from music programs?
Music helps children with socialization skills; soothes, or helps express, emotions; and allows for creativity of expression. Additionally:
Music helps accelerate children's brain development
Music appreciation plays a part in language acquisition skills
Playing an instrument can increase childrens' mathematical ability
Why bring Blues into our schools?
Blues is an original American art form that gave rise to jazz, country, R & B and rock 'n' roll. It developed after the Civil War and drew on wide ranging influences from church music to folk and popular music. Blues was the authentic voice of African American people, who sang about their pain, sorrows, and every day struggles. Chicago Blues flourished in the 1940's and 50's in neighborhoods that were packed with night clubs and home to blues men. We at Chicago Blues Society think that it is important for all children to understand the history of American music. We also think that it is important for African-American children to understand Black people's overwhelming cultural contributions to American music.
Education through music
A number of subjects, such as history, sociology, geography, anthropology, and psychology can be integrated with Blues music education, particularly at the junior high and high school levels. Particularly exciting is the study of how socio-economic and historic factors gave rise to Delta Blues, which then developed into urban blues, as African-American people migrated northward in the early parts of the 20th century.
Blues music crosses the color line, promotes empathy and diversity, and teaches kids how to work together to produce music. Because Blues education programs are not nationally standardized, teachers are free to integrate Blues programs into the curriculum as they see fit.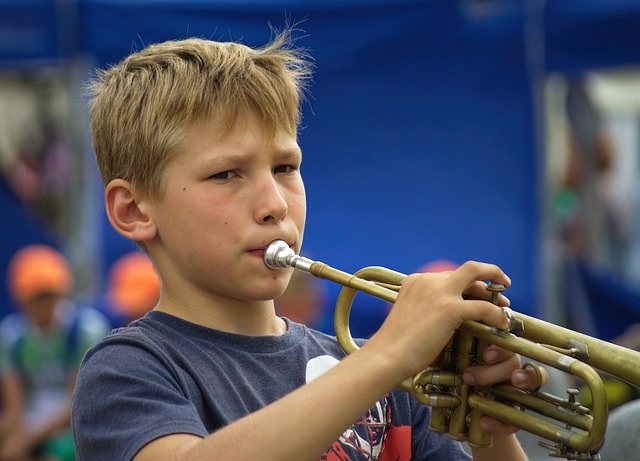 Who is affected by budget cuts to music programs?
Looking at music education funding across the United States, it is easy to see that music education budget cuts disproportionately impact school districts that serve low-income communities. Schools without music programs are predominantly in school districts that serve black, immigrant, rural, and low-income student populations.
Securing funding for schools
Even in schools that receive generous budgets for music education, fundraising can be a crucial supplement. And in many cases, especially at the high school level, teachers consider fundraising among their major responsibilities. Grants from charitable institutions and government agencies, along with corporate giving programs are available to grow music programs, although applications must be expertly written in order to compete for funding on a national level.
Why should we care?
All who care about the arts, whether we are artists or musicians ourselves, understand that we must expose children to the arts, often, and as early as possible. In order to keep culture alive, culture must be fed. We must not only teach appreciation but meaningful arts participation. America's most original art forms, blues, jazz, R&B and rock were not created in elitist institutions, but in vibrant communities that fostered cultural exchange and innovation. Segregation has brought an end to those communities and many children will never hear, or know about, important musical forms that are integral to their heritage. If we want the arts to flourish, we must open up channels of accessibility to all our children.
Private and non-profit initiatives to bring music into schools
Musicians, both local and renown, have spearheaded initiatives to bring musical education into schools. Some musicians have founded non-profits to help students in underserved school districts. Our goal at Chicago Blues Society is to positively impact children and their development by providing a high quality musical education and exposure to America's original music, Blues. We also look forward to opening a learning and performance center where musicians of all ages can have a permanent place to call 'home'.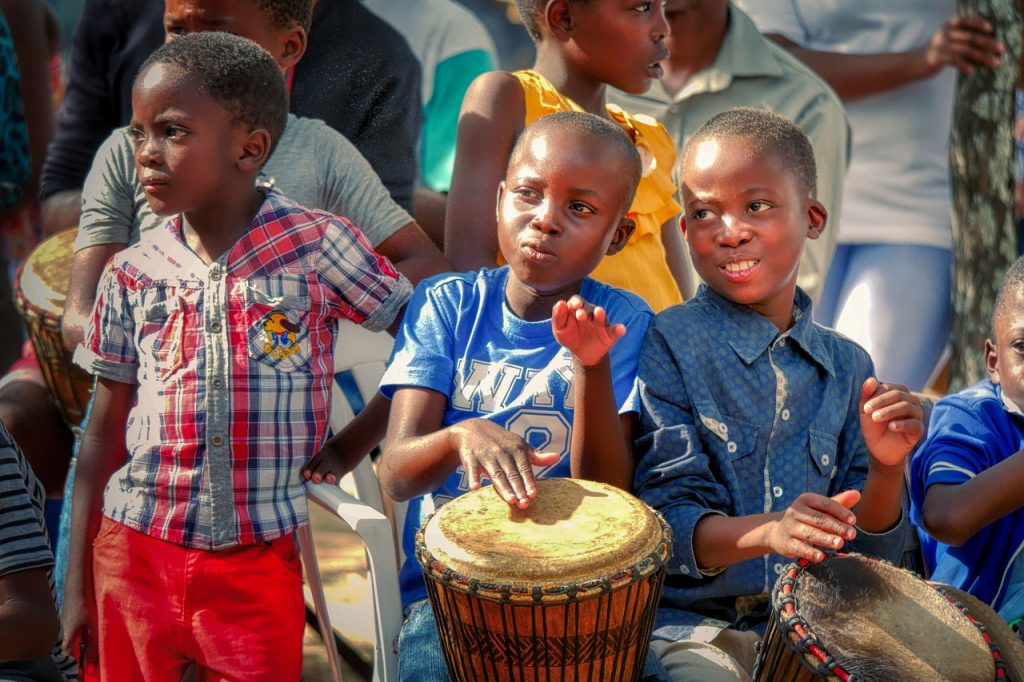 Benefits to children
Teens who have access to and participate in arts programs have lower drop out rates than those who don't. Studies have also shown that suspension rates for arts students were 20% less and that former arts students were 29% more likely to earn a college degree.
Benefits to Society
Student achievement, self motivation, self -esteem, and self agency increase the likelihood that children will grow up to be productive adults. Whether they choose to pursue higher education, a trade, or engage in self-employment, the skills that a musical education provides transfer into daily life.
Summary
The positive aspects of bringing blues to our schools are multi-fold. Children become better students when challenged by fun and interesting subjects that they can relate to. Musical education has been shown to improve student outcomes from initial cognitive and motor development to lower high school drop out rates and higher rates of college attendance. Additionally, Blues education promotes active engagement with one of the most original and influential American music genres. It's imperative that we keep the genre healthy, alive, and in front of younger generations.