We are a 501(c)(3) non-profit organization that promotes healthy lifestyles for underserved musicians of all genres and provides mentorship and musical enrichment for at-risk inner city youth
Chicago Blues Society...
Celebrating the Legend
of Chicago Blues
Chicago Blues continues to be one of the most popular musical styles in the world. Immortalized by blues prophets and rock pioneers such as: James Cotton, Bo Diddley, Willie Dixon, Howlin' Wolf, Buddy Guy, Elmore James, Etta James, Junior Wells, Little Walter, Magic Sam, Jimmy Reed, Otis Rush, Koko Taylor, Muddy Waters and many more . . .
Blues Power is the inspiration and driver that motivates us . .
We are a 501(c)(3) non-profit organization focused on keeping this vital American musical genre alive and thriving. We strive to improve the quality of life for musicians of any genre via the promotion of healthy lifestyles. We also seek to serve Chicago's youth by creating musical opportunities to be exposed to the Blues and related genres through music education and the performing arts.
With the help of our sponsors, your donations and the engagement of our public, we will positively impact children and their development by providing a high quality musical education and exposure to America's original music, Blues. 
Concurrently, while it is critically important to keep the Blues alive, we must keep our musicians alive as well. We will continue to work with local musicians of all kinds to help them get the quality of care that they deserve. 
We aspire to expand our footprint in Chicago and beyond through our website and social media by reawakening interest in Blues music.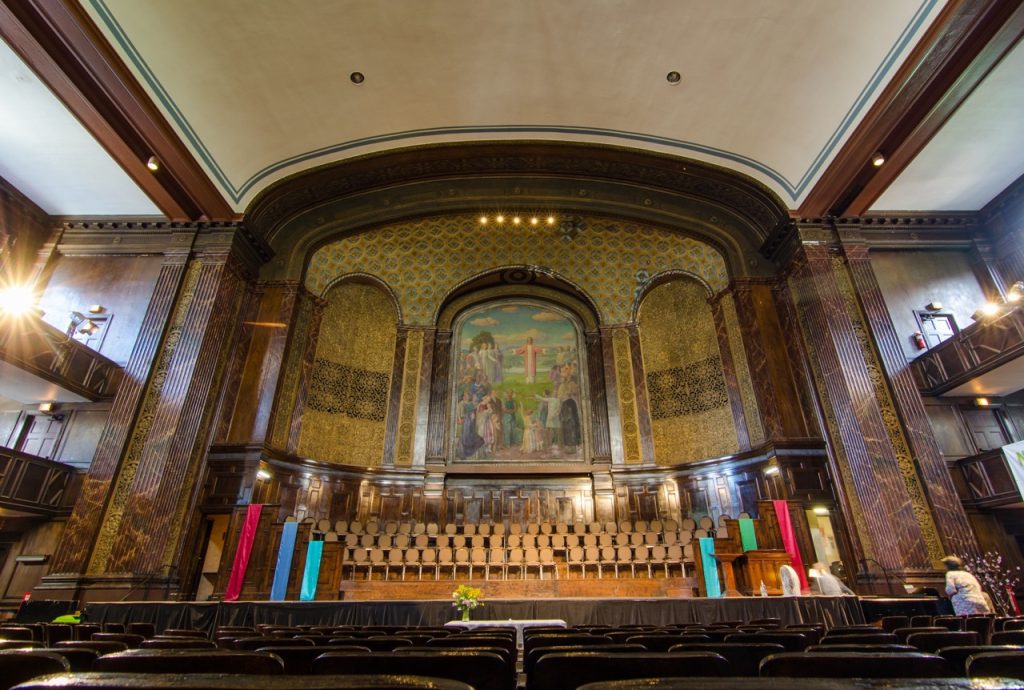 The historic Preston Bradley center located at 941 W. Lawrence Avenue in Chicago will serve as the home of The Chicago Blues Society.
We plan to rehab the church, cultural center, and social services building into a home for nonprofits serving the community. The building would act as an office space for those organizations and a community space for hosting health clinics, wellness seminars, and arts and cultural programs.
The Peoples Church will continue to use the Preston Bradley Center as a place of worship and as its headquarters for social services to our neighbors in Uptown. 
To read more about our exciting plans for our new home, please visit our Press Page.